Here's the official update for Lettered Artist Edition of CARRIE:
The Lettered Artist Edition books are nearly finished at the hand-binder and we're extremely pleased with how they've turned out. This edition features a "three piece" binding of leather and Japanese book cloth, hand-made spine hubs, hand-gilded page edges, and other fine touches to make the edition truly special.
Now that the books are nearly done, the traycase maker is preparing the prototype for the traycase. We've never made a traycase exactly like this before, and each one will be sized by hand to fit the book. We think our collectors will be very pleased with the final presentation.
Since the process of making the cases will take at least a few months, we thought you might like to see two quick photos of the first Lettered Artist Edition book the binder sent us for our approval: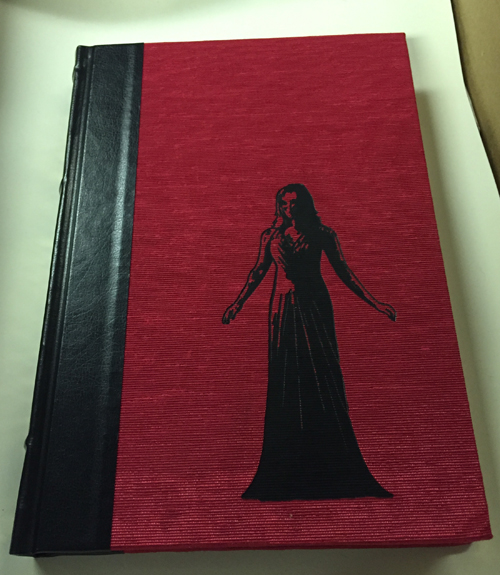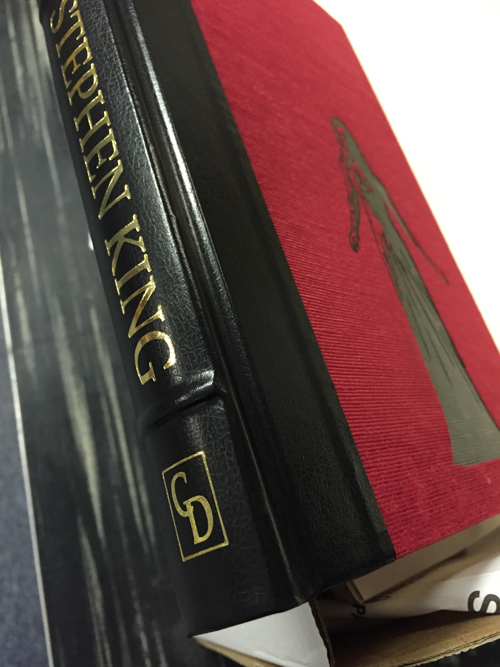 Brian